---
Georgie's Alibi Monkey Bar - Wilton Manors, Florida
---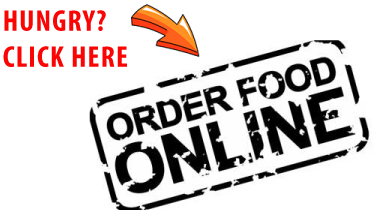 ---
HAPPY HOLIDAY'S FROM ALL OF US
Wishing you a happy, healthy & safe holiday season.

Meet up at Alibi before and after all of your holiday parties and then join us as the countdown to New Year's Eve begins!
New Year's Eve Under The Stars
Our indoor & outdoor New Year's Eve Party.

---
WELCOME TO GEORGIE'S ALIBI MONKEY BAR
Welcome to Georgie's Alibi Monkey Bar, where indulgence meets allure. Step into the sensual world of our 27 years of triumph, as we proudly reign supreme among South Florida's most iconic gay destinations. Nestled in the vibrant heart of Wilton Manors, a city where it's heart beats with unapologetic pride, and embraced by the sultry embrace of South Florida's sub-tropical ambiance and pristine beaches, we promise an unforgettable experience that lingers in your senses, no matter the season.

Within our tantalizing haven, you'll discover four distinct and electrifying realms - the Main Bar, Times Square Bar, Monkey Bar, and The Patio - igniting a frenzy of desires and possibilities. Georgie's Alibi Monkey Bar stands as a paramount nexus of energy and versatility in the Sunshine State. With a lauded, award-winning restaurant that caters to your culinary cravings and a reputation for hosting an intoxicating array of live entertainment that eclipses all others, we embrace and fulfill every appetite, leaving you breathless and wanting for more.

Indulge in our culinary delights with award-winning dining experiences, available in two distinct settings: the enchanting outdoor patio or the cocoon of air-conditioned comfort inside. Whether your heart longs for a romantic rendezvous or a raucous night of revelry with cherished companions, our sanctuary embraces your desires. Join us for our sizzling 2-4-1 special on Fridays and Saturdays, a promise to ignite your party spirit, and don't miss the legendary Thursday LIT Night, where the night unfolds into an unforgettable tapestry of ceaseless celebration and enchantment.

For those entranced by the sultry allure of Latin beats, our Latin Nights offer the perfect symphony of sizzling rhythms and spirited contests that will set your heart and hips ablaze. At Georgie's Alibi Monkey Bar, we revel in our role as creators of distinctive and exhilarating party moments, where every soul finds their rhythm and every night ignites with unparalleled fervor.

Step into the intoxicating embrace of the night, where the celebration knows no bounds and the merriment is endless. At Georgie's Alibi Monkey Bar, we extend an invitation to a world where the revelry never ceases and joy is boundless. Immerse yourself in our renowned events and savor the delights of our award-winning restaurant, for an evening where you'll undoubtedly savor the time of your life.

Be sure to click the CALENDAR button above to see what is happening at Alibi and the surrounding area.
---

Top 50 Most Popular USA Gay Bars List

Thank you to all of our friends, family and customers for once again putting us in the top 10. We look forward to bringing you even more and making it another fun filled year. We couldnt do it without your continued suppport! Thank you.
Top 50 Most Popular Gay Bars in the USA
---
---
---
IT'S AUTUMN!
Celebrate the warmth of autumn at South Florida's premier destination. Embrace the inviting spirit of the season as it gracefully unfolds in our renowned locale. With the sun still generously shining and festivities in abundance, there's no better place to be as much of the world transitions to colder climes. As the rest of the world dons their sweaters, we invite you to bask in the comfort of our refreshing beverages on our recently expanded breezy patio, ready for your enjoyment! Alternatively, find your haven within our three indoor air-conditioned bars. And with the beach just moments away, the allure of sandy shores and sun-kissed waves eclipses any notion of shoveling snow back home.

Our doors are always open between 11 am and 2 am (3 am on Fridays and Saturdays), serving lunch daily from 11 am until late in the evening. Whether you prefer to dine al fresco on our patio or within the cozy indoors, don't miss out on our extended happy hour, now extending until 8 pm. But the fun doesn't end there! As the sun dips below the horizon, our venue transforms into an inviting nightclub, featuring live entertainment and shows every night. Thursdays, Fridays, and Saturdays usher in the beats of two talented DJs workoing 2 dance floors, setting the stage for unforgettable dance floor experiences.

The best part? No cover charges here! Come as you are and enjoy our 2-4-1 drinks during happy hour. We're open seven days a week, 365 days a year, ensuring there's always a reason to join the party. For an extra dose of weekend joy, we invite you to indulge in our 2-4-1 drinks starting at midnight on Thursday, continuing until 8 pm on Sunday.

So, why wait any longer? Join us for an incredible week or weekend filled with non-stop fun, relaxation, and excitement amidst the warmth of autumn. We can't wait to welcome you to the dance floor!


---
Burger Beast Award Winning Burger Reviews
Yep, we won Best Burger in Fort Lauderdale, twice!
"July 9, 2010 –

I had never been to Georgie's Alibi (2266 Wilton Drive, Wilton Manors) near Fort Lauderdale. The place was cool; I expected some dive bar in my mind.

There's nothing wrong with being a dive bar; I love them. Plus, they've got a great burger which is part of my neverending burger quest.

Georgie's Alibi Monkey Bar has a pretty extensive menu including their two Best Burger from the 2010 and 2011 Riverwalk Burger Battle."

Georgie's Alibi won Best Burger (a Cinderella story type victory), their words not mine at the Riverwalk Trust Burger Battle. That comment is funny because Georgie's is a gay bar, restaurant, and nightclub all rolled into one.

I found my way to their glass cabinet near the restaurant's kitchen to look at the trophy. Since the inaugural Riverwalk Burger Battle, I had not seen the trophy, and it's just as beautiful and possibly better close up.

When I was judging at the Riverwalk Burger Battle, I had tried a quarter of a burger. This time I was ready for the whole shebang. The Champ Burger (given its name after the big and unexpected win) is topped with American cheese, chipotle aioli, and caramelized onions.

What's important to mention here is that the onions for the Champ Burger are cooked in butter and bacon fat. Yup, I know, I know! But, those combinations work well together. I enjoyed this burger as if it was the first time all over again.

Sure, fries were served with the Georgie's Alibi burger, but they became a non-factor once I took one bite of this guy. As I'm sure, you'll find out too, whenever you eat one.

May 5th, 2011 –

Georgie's Alibi would 2-peat at the 2011 Riverwalk Burger Battle. Georgie's could have gone the lazy route and submitted the same burger as the year before, but this time they went with The Knockout.

This fella had roasted jalapeño cream cheese, roasted garlic mayo, and bacon-onion jam on a brioche roll. So freakin' good."

You can read more here: Burger Beast Website
The award may not be new but the burgers remain fresh and delicious!
Try "The Champ" or "The Knockout" and taste how they won.
---
---